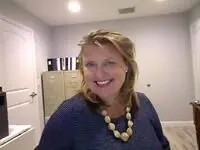 Heather Tate-Boldt, LCSW, Executive Director and Therapist
With years of experience in nonprofit management, and working within our community, Heather joined the CCCC as Executive Director in March 2020. She is a licensed clinical social worker and a native Floridian. Bilingual, she studied at the University of Colorado Boulder and at El Tecnológico de Monterrey in Nuevo León México. As the Chief Program Officer at El Sol, Jupiter's Neighborhood Resource Center, she worked closely with the Spanish speaking immigrant community to establish a case management system of care. She earned her master's degree in social work from Barry University while practicing her clinical studies at the county mental health hospital. Currently she works part time in an inpatient residential facility helping those with chronic mental health conditions and addiction issues.
She is active in her local faith community and a mom of three. She has worked as a consultant alongside Pastors and their teams. She has most enjoyed her experience guiding leadership groups to identify mission, create goals, and discover workable solutions within the organization. She teaches groups how to create a safe space, find solutions, and celebrate differences for a collaborative approach to organizational management.
Heather is trained in Trauma Informed care and specializes in CBT and DBT. She has worked closely with personality disorders and with individuals who struggle with addiction issues. She enjoys her work with couples, families, and adolescents. She is unique in that she offers a family systems approach when working with adolescents and young adults. She helps clients gain acceptance of oneself as they understand their pain when dealing with anxiety, fear, and depression. She has many years' experiences working with individuals with severe mental illness. She knows what it means to walk in faith in order to experience God's redemptive work and healing. Whether it be a death, a loss of something meaningful, or an estrangement with a family member, she partners with those who are grieving to make sense of life's difficulties. As the Executive Director, Heather is serving as supervisor of programs and offering individual therapy for adults, adolescents, and families in English and Spanish. She is passionate about our mission to ensure that all can seek help and receive the services they need regardless of ability to pay.
Carol Lewis, LMFT
Carol Lewis is a Licensed Marriage and Family Therapist in the State of Florida and a Clinical Member of the American Association of Marriage and Family Therapists. Since 1986, Carol Lewis has been providing therapy to individuals, couples and families in Accredited Samaritan Institute Counseling Centers in South Florida. In addition to her education and training as a family therapist, Carol has worked in the field of codependency and addictions, and she is well acquainted with 12-Step recovery. Her clients appreciate her warm and empathetic manner as well as her practical approach to healing and growth.
Carol Lewis works with children, adolescents and adults. Presently offering telehealth only. She also leads classes in Active Parenting and Christian Meditation. She went to M.S., Northern Illinois University and trained at Commuter Family Therapy in West Palm Beach.
Carol Lewis takes Cigna, Aetna, UHC, Meritain and UMR.
Lisa Gentile, Registered Clinical Social Worker Intern
Lisa Gentile has worked with individuals and adolescents in the mental health field for over 15 years. She is originally from Philadelphia, Pennsylvania, and earned her B.A. in Psychology from Temple University, graduating Magna Cum Laude. She went on to earn her Master of Social Work from The University of Central Florida. She is currently a Registered Clinical Social Worker Intern and works in a residential mental health facility that specializes in individuals with co-occurring mental illness and issues of addiction.
Lisa is a member of the National Association of Social Worker and was clinically trained in Structural Family Therapy at the Philadelphia Child and Family Therapy Training Center and has knowledge of family systems and dynamics. She is trauma informed and has extensive knowledge and personal experience dealing with loss. She understands what it means to process a significant loss/death in someone's life. Her interest in yoga and meditation has recently led her to earn her certification in Yin Yoga with a trauma- informed focus. Some of the modalities that she works with are Cognitive- behavioral therapy (CBT), Dialectical- Behavior therapy (DBT), Acceptance/Commitment Therapy (ACT), and Family Based Therapy.
Lisa believes in the mind-body connection and the importance of grounding practices. She understands and teaches self-care and self-acceptance as an important part of a balanced life. She walks in faith and understands the power of prayer. Regardless of your faith background, Lisa will walk with you to help you understand your strengths that will allow you to find healing.
Maryann Mayo, LMSW, LCSW
Maryann Mayo is a Licensed Clinical Social Worker (LMSW, LCSW) with a Master of Science degree in Clinical Social Work from Columbia University, New York and a Bachelor of Science degree in Behavioral Science /Psychology from Stony Brook University, New York. She has many years of experience in a variety of settings in both the private and public sector serving various populations and ages in the area of mental and physical health.
Over the years she demonstrated her ability to function as a highly visible leader, an excellent communicator, critical thinker and a member of an executive leadership team throughout her years as Executive Director of a non-profit organization (Voices for Children). Co-Founder of a national preventive healthcare company (Health Management Resources) and Director of Employee Assistance Program for a Fortune 500 company (Cigna HealthCare).
Maryann has been practicing as a therapist in a variety of mental health treatment settings demonstrating knowledge of individual, group, couples and family behavior and dynamics, societal trends and influence, human migrations, ethnicity, cultures and their history and origins. She has certified knowledge of human behavior and individual differences in ability, personality and interest, learning and motivation and the assessment and treatment of behavioral and affective disorders specializing in Cognitive Behavioral Therapy. She has demonstrated her clinical expertise in the area of alcohol and drug addiction, depression, anxiety, problem resolution, coping skills, conflict resolution, anger management and dual diagnosis.
Maryann has devoted her career to the service of others who need help actualizing their desire to live a healthy, productive life. She is passionate and diligent in her quest to ensure that the quality of clinical treatment remains high while the dignity, value and respect for each client be maintained and ensured at all times.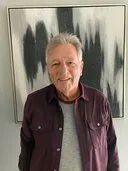 Harold Dom, MSW M DIV
Harold (Harry) is offering pastoral counseling to individuals and families in our Boynton Beach location. He launched his career over 50 years ago as a Pastor following his Masters of Ministerial degree. Working in the secular and religious organizations subsequent to serving local churches, and obtaining a master's in social work, gave him a broad social ministry experience and outlook. He has offered counseling in many diverse settings over the years.
He provided Social Services and Counseling with children and their families suffering from traumatic situations. He has worked with the disabled and the elderly who experienced loss and served the homeless needing both tangible services and emotional and spiritual counseling. He also worked with individuals and couples dealing with difficult relationships.
Throughout his professional career he has been able to combine his spiritual, emotional and physical approach to help bring healing to those experiencing pain in all areas of their lives. He realizes that a wholistic intervention is essential to help persons, couples and families understand that their problems impact the whole of the person. He can help the individual find focus on the spiritual aspects of life and see how our different life experiences shape our experience with God.
Harry is ready to listen with a non-judgmental, compassionate approach that allows for authentic, honest counseling sessions to help individuals and families feel more whole.
Kim Speer, Peer Support Specialist
Kim Speer is a Peer Support Specialist working with the Community Christian Counseling Center. She is a member at Journey Church and has been working within church organizations for over 30 years. She is currently working at United Methodist Church of the Palm Beaches.
She has transformed her experiences of trauma into sources of inner strength and has served her community for over 20 years helping others heal. She offers peer support counseling on a one-on-one basis for women and also within a peer group context.
With her faith experience and her love of people, Kim finds and draws out the strength in others as they share their story. She understands the pain involved when facing hardships such as extreme grief/loss, the impact of cancer, issues of drug and alcohol addiction, and childhood sexual abuse and trauma. Kim utilizes her faith and the power of prayer in her recovery. Having overcome life altering experiences of her own, her experience of resilience has given her the tools to help other women do the same.
Kim is a widow who is active in her faith community leading women's bible studies and teaching 2-year-olds. She is a mom of two with three grandchildren. Her passion is to help other women heal from the brokenness they have gone through in life.
She is offering a 6-week group series entitled: Mending the Brokenness: A Path to Healing in our West Palm Beach location with a start date to be announced. Please email [email protected] if you would like more information.
Rev. Dr. Marion Hubbard, Offering Trauma informed Pastoral Counseling
Rev. Dr. Marion R. Hubbard holds a Master of Divinity and a Doctor of Ministry degree from Drew University. Her doctorate dissertation was "A Guide to a Faith-Based Support Group for Adults who Personally Experienced Childhood Trauma." With over 20 years of service in parish ministry and has served as senior pastor, she earned a BA degree in Psychology. She spent many years counseling families, and individuals through life issues such as grief, loss, divorce, addiction, and traumatic life events. She understands the difficulties life can bring and is able to offer a spiritual therapeutic approach to therapy while helping one reduce feelings of helplessness and fear while increasing concepts of self-esteem and self-worth. She is offering a trauma informed approach to her counseling and can assist those who have experienced any form of trauma as they move forward in his or her recovery.
Marion has done extensive work in ministry in Ghana, Africa where she was a co-founder of the Project Dorcas Medical Clinic in the north of Ghana in Tamale, bringing much-needed medical assistance to the wonderful people of the rural Yapalla Village and surrounding areas. Her love of people has allowed her to travel all over the world and lead groups in healing ministry as a Spiritual Director for retreats. She also has extensive counseling experience working in prison ministry for over ten years. During that time, she held worship services for men in a maximum-security prison in the state of Connecticut for several years.
Being a New Yorker, with a love of adventure, she has approached life as an adventure and will help others do the same. Early on, Marion became a single mom of three. As God would have it, twelve years later, the love of her life appeared. She married for a second time and now between them, they have ten children and twenty-one grandchildren. Marion and her husband both live in Florida but her husband struggles with dementia. With the help of her local community, she is able to assist her husband while also serving as a preacher and teacher. As her mother always stated, going out with Marion is like going on an adventure; you never know where you will end up. Rest assured; it will be worth the journey.